The Fermilab Art Gallery is located in Wilson Hall on the second floor. Open to the public Monday to Friday from 8 a.m.- 4:30 p.m. Please sign in at reception in Wilson Hall atrium.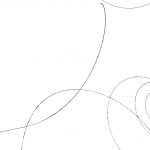 May 31 - Aug. 16, 2019, 5:00 pm
The exhibit will be on display May 31 through Aug. 16, open 8 a.m. to 4:30 p.m. Monday through Friday. The opening reception with remarks by Adam Nadel will take place on Friday May 31 from 5-7 p.m. All are welcome. Scientific exploration is fascinating, as are the scientists and places where discoveries are made....
More »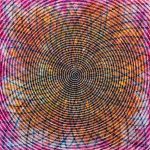 Aug. 23 - Oct. 28, 2019, 10:00 am
Ever since I can remember, curiosity has been my driving force, leading me to ask questions about everything around me. This has led to my constant exploration and experimentation of ideas and thoughts based on scientific and philosophical enquiry. Combining scientific facts and theories with my wild imagination has been fruitful in creating artwork that...
More »