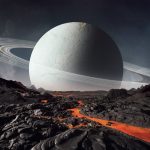 Nov. 16, 2021 - Jan. 28, 2022, 1:30 pm US/Central
On virtual display November 16, 2021 - January 28, 2022 Gallery Talk Tuesday December 7, 2021 7:30 pm CT Register here Exoplanets: Adam Makarenko I specialize in miniature-based photography. Everything that I photograph is a physical model - whether it's created by hand or 3D printed. My current series called 'Exoplanets' is comprised of a...
More »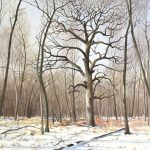 Dec. 30 - Dec. 31, 2021, 9:30 am US/Central
Dates to be later determined Earth and Sky: Celebrating the Local Landscape Paintings by Joel Sheesley Fermilab's Environmental Management System features the important concept of "Ecosystem Services."  These are aspects of the environment that offer value to human beings, free of charge.  Ecosystem Services include the supporting, provisioning, regulating, and cultural benefits of the...
More »