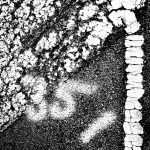 Nov. 10, 2020 - Jan. 7, 2021, 3:30 pm
Virtually on display November 10, 2020 through January 7, 2021 Conversion is a key element of what these works represent. The series is also about seeing, not seeing, visibility and invisibility, communication, language, code, the ability to disregard in a sea of intent to regard everything. Also about remembrance, balance and beauty. At...
More »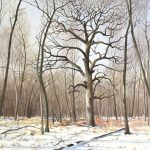 Jan. 20 - March 19, 2021, 9:30 am
On display January 2021 through March 2021 Earth and Sky: Celebrating the Local Landscape Paintings by Joel Sheesley The term "landscape" proclaims that the ground we stand on is set apart, peculiar.  Classed as "landscape," our day-to-day environment begins a move toward differentiation.  Its boundaries, however permeable, separate our landscape from others.  The...
More »