Feb. 10 - April 6, 2021, 6:30 am US/Central
Be a part of pARTicles A Community Project for the Fermilab Family Virtual Open House from February 10-14, 2021 This is where the brief introduction will go. Why art in a science institution? We all see differently....
More »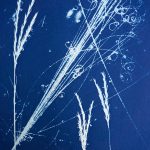 Feb. 10 - Feb. 14, 2021, 11:00 am US/Central
Community Project for the Fermilab Virtual Family Open House Feb. 10-14, 2021 No matter your age, your creativity may be displayed in the Fermilab Virtual Art Gallery! We welcome you to take part in Fermilab's online exhibition exploring particles. Fermilab's main focus is neutrinos; these tiny particles surround us, go through us, and may be...
More »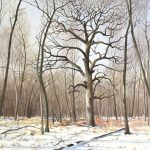 Nov. 1, 2021 - Jan. 28, 2022, 9:30 am US/Central
November 1, 2021 through January 28, 2022 Earth and Sky: Celebrating the Local Landscape Paintings by Joel Sheesley Fermilab's Environmental Management System features the important concept of "Ecosystem Services."  These are aspects of the environment that offer value to human beings, free of charge.  Ecosystem Services include the supporting, provisioning, regulating, and cultural benefits...
More »