The Fermilab Art Gallery is located in Wilson Hall on the second floor. Open to the public Monday to Friday from 8 a.m.- 4:30 p.m. Please sign in at reception in Wilson Hall atrium.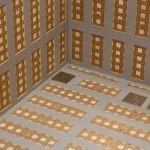 Oct. 4 - Nov. 30, 2018, 11:30 am
Employee Art Show 2018 Exhibition Dates – October 4, 2018 ~ November 30, 2018 Reception – Wednesday October 10, 2018 5 ~ 7pm Participants are: Alcorn, Braga, Buckley-Geer, Cook, Cummings, DelSignore, Dijak, Donnelly, Dyer, Fahim, Flay, Ganguly, N. Gatfield, W. Gatfield, N. Gurley, S. Gurley, Hamilton, Haseltine, Higgins, Huedem, Hummel, Johnson, Kaletka, Khalid,...
More »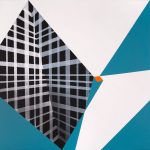 Dec. 7, 2018 - Feb. 18, 2019, 5:00 pm
On Display December 7 2018 through February 27, 2019 Opening Reception December 7 5-7pm Grounded in an intuitive, meditative process, my drawing and painting are an exploration of the matter and energy that make up form; defining that energy, through shapes and patterns and the space that they inhabit is the basis for my...
More »