The Fermilab Arts and Lecture Series serves as an open door between Fermilab and our neighboring communities by offering a diverse array of performing arts performances and lectures that celebrate the artistic and intellectual vision of the lab.
Upcoming events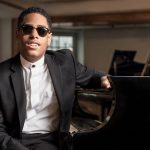 May 4, 2019, 8:00 pm
Tickets: $27 for adults; $14 for ages 18 and under; call 630/840.ARTS for the best volume and group rates.
Jazz phenom Matthew Whitaker is just 17 years old but was already performed with such jazz superstars as Christian McBride, Jon Batiste, Regina Carter and more. At the age of 10, he was invited to play for Stevie Wonder's induction into the Apollo Theatre's Hall of Fame. He has been featured as one of Today Show's "Boys Changing the World," one of USA Today's Rising Stars, and on Ellen. Don't miss this young superstar!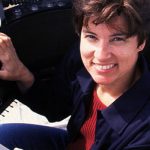 May 17, 2019, 8:00 pm
Tickets: $7
The deep-sea is the largest ecosystem on our planet and the least explored. It is a world without sunlight, but not without light. Dr. Widder will describe recent insights into the part living light plays in the deep sea and some of its applications and impacts in hunting cancer, pollution, giant squid and neutrinos.