The Fermilab Arts and Lecture Series serves as an open door between Fermilab and our neighboring communities by offering a diverse array of performing arts performances and lectures that celebrate the artistic and intellectual vision of the lab.
Upcoming events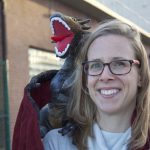 July 31, 2020, 7:30 pm
Tickets: Free - registration required
Join us for our first "Fermilab Arts & Lectures At Home" event! Dr. Rebecca Thompson explores the science in films like Game of Thrones and Frozen II. From Valyrian steel to snow anchors, storytelling relies on science to drawn in and keep an audience. Just as important is how they can use deviations from real-life science effectively without pushing the audience out of the story. This talk with focus on how many of the pop culture juggernauts incorporate science, whether consciously or unintentionally, to strengthen the story and audience engagement.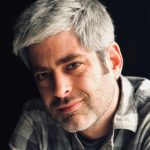 Aug. 21, 2020, 7:30 pm
Tickets: Free - registration required
Over the past few decades, we have made incredible discoveries about how our cosmos evolved over the past 13.8 billion years, but we still know very little about what happened in the first seconds after the Big Bang. This talk will examine how physicists are using the Large Hadron Collider and other experiments to re-create the conditions of the Big Bang, and to address mysteries such as how our universe came to contain so much matter and so little antimatter.
Aug. 29, 2020, 7:30 pm
Tickets: $40/$30 for ages 18 and under
This event is cancelled.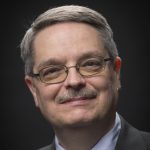 Sept. 11, 2020, 7:30 pm
Tickets: Free - registration required
Einstein spent the last decades of his life trying to work out a theory that would explain all known phenomena.  He failed, but his vision has been pursued by generations of researchers and there have been many popular science books and articles that imply that such a theory could be right around the corner.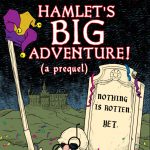 Feb. 6, 2021, 7:30 pm
Rescheduled from April 18, 2020. Your ticket and seating remain the same unless you inform us that you would prefer a gift certificate or refund.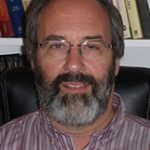 Feb. 19, 2021, 7:30 pm
Tickets: $8
This lecture, originally scheduled for April 3, has been rescheduled for February 19,, 2021. Updated information is available on https://events.fnal.gov/arts-lecture-series/, on our Facebook page, and will be sent via our electronic newsletters. Please be sure to keep checking web pages for updates. If you wish to transfer the value of your ticket purchase into a gift...
More »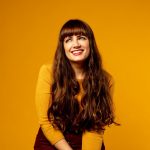 March 20, 2021, 7:30 pm
Tickets: Available Soon
"A FIERY PASSIONATE YOUNG TALENT SPRINGING FROM A FINE MUSICAL FAMILY."— HOTPRESS Born into the legendary Black Family, Aoife is steadily rising to the top of the traditional and folk music scene, and has long enjoyed success as an established artist in her own right. Fragile and ethereal one minute and strong and vibrant the next, her dynamic and profound vocals explore the emotional depths of her lyrics, leaving the audience entranced.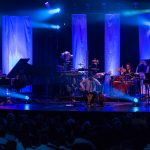 April 17, 2021, 7:30 pm
Tickets: Available Soon
Cordis, in partnership with the National Geographic Society, presents Condition Blue. This work artfully weaves the group's newly developed water-instruments and timbres into the annals of both classic and new CORDIS repertoire. Once the program is crystallized this fall, the ensemble will transition into the production phase with their tech team. Audiences will be able experience the breathtaking visuals of water music coming to life before their eyes!