The Fermilab Arts and Lecture Series serves as an open door between Fermilab and our neighboring communities by offering a diverse array of performing arts performances and lectures that celebrate the artistic and intellectual vision of the lab.
Coming Soon — On Saturday, it's Agatha Christie's "Murder on the Nile" performed by Aquila Theatre. Picosa Ensemble, ne of the Chicago chamber music scene's brightest stars performs the final Gallery Chamber Concert on March 5. Then Alan Doyle & The Beautiful Gypsies rock the house on March 11.
Tickets now available for all 2016-2017 Fermilab Arts, Lecture and Gallery Series Events.
Upcoming events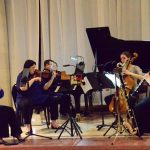 March 5, 2017, 2:30 pm
Tickets: $17
Picosa is a new Chicago-based mixed chamber ensemble (flute, clarinet, violin, cello, and piano). Noted for its signature symphonic sound and virtuosity, Picosa presents an eclectic variety of works from baroque to contemporary, and soloist to full chamber ensemble.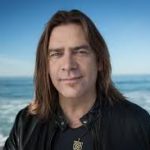 March 11, 2017, 8:00 pm
Tickets: $38/$19 for ages 18 and under
Alan Doyle, actor, producer, newly minted best-selling author is best-known as lead singer for Newfoundland's beloved Great Big Sea these past 20-plus years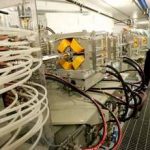 March 24, 2017, 8:00 pm
Tickets: $7
Dr. Mark Pankuch will explore the role of particle accelerators in treating cancer.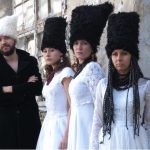 April 1, 2017, 8:00 pm
Tickets: $32/$16 for ages 18 and under
DakhaBrakha is a quartet from Kiev, Ukraine. Reflecting fundamental elements of sound and soul, Ukrainian "ethno chaos" band DakhaBrakha creates a world of unexpected new music.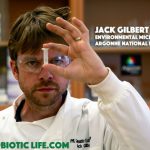 April 21, 2017, 8:00 pm
Tickets: $7
The immune system and the microbiome have shaped each other in extraordinarily elaborate and intricate ways. Here we will discuss some of the recent evidence highlighting these mechanisms of interaction. We will also discuss how the last 150 years, have started to disturb the delicate balance of the immune-microbe equilibrium.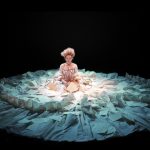 May 13, 2017, 8:00 pm
Tickets: $25/$13 for ages 18 and under
Little Matchstick Factory's The Other Mozart is the true and untold story of Nannerl Mozart, the sister of Amadeus - a prodigy, keyboard virtuoso and composer, who performed throughout Europe with her brother, to equal acclaim, but her work and her story faded away, lost to history.